My Team
Our goal is to help you chart your course to financial security and achieve peace of mind. We accomplish this with focused planning and follow through. Our team is knowledgeable, experienced, and committed to providing outstanding service.
If you need to schedule an appointment or request any other service, please contact Michelle Weaver (309-306-7525) and she will respond promptly.
---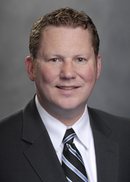 Shawn Ronald Mazander, RICP®
Associate Wealth Management Advisor
Shawn joined my team in June of 2010. Shawn structures comprehensive financial plans for our clients.  He also serves as our in-house executive compensation & benefits expert.  
How can Shawn help you?
     Create and update personal financial plans
     Answer retirement and investment plan questions
     Answer questions related to insurance coverage
     Conduct annual reviews
     Provide specialized guidance related to employee compensation and benefit issues
Prior to joining my team, Shawn spent fifteen years at Caterpillar Inc. where he held a variety of leadership positions including Executive Compensation Manager, Compensation & Benefit NPI Manager, Global Integration Manager, and Human Resources Director.  In these roles, he had direct responsibility for managing a variety of employee Compensation & Benefits plans including Stock Options, Restricted Stock, Pension, 401k, Salary Administration, STIP and the Supplemental Deferred Compensation Plans.   Shawn received a B.A. in Accounting and Finance, Cum Laude from Southern Illinois University at Carbondale, as well as an Executive MBA from Bradley University. Shawn has also practiced as a CPA specializing in tax planning and preparation for high net worth individuals.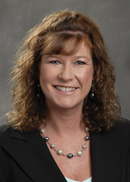 Kelly J Davidson
Director of Operations
Office 309-306-7505

Kelly joined Northwestern Mutual in October of 1987. Kelly provides our behind-the-scenes support, and makes our entire office run smoothly. Her goals are to ensure our current and future clients receive the service they deserve, and our reps and staff get the support needed to do their best.
How can Kelly help you?
Our clients benefit from Kelly's expertise to:
 Administer the application-to-policy process
 Ensure our teams give excellent customer service and implement best practice solutions
With over 29 years of experience serving NM policy owners, Kelly knows the best way to get things done for our clients.
Our recruits, reps and staff depend on Kelly to:
     Manage Human Resources and Benefits
     Handle contracting & licensing
     Assist with financial representative and staff compliance
     Adminster office functions including, purchasing, technology, & advertising
     Staff administration and support team processes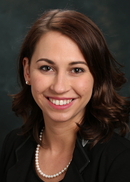 Rose L Freeman-Mellen, CLF®
Rose joined my team in October of 2012. Rose is critical to my mission as Peoria office Managing Director to introduce this excellent career and company to others. She is passionate about helping individuals identify and achieve their career goals.
How can Rose help you?
Provide information on a career with Northwestern Mutual-Greater Peoria
Schedule an initial interview
Ensure interns are trained, equipped and assisted so they have a robust, hands on, real-world experience
Rose coordinates all aspects of our award-winning internship program.
Rose received her Marketing Degree from Bradley University in 2010. To contact Rose call 309-306-7504 or email her at rose.freeman@nm.com.  Connect with Rose on linked in: https://www.linkedin.com/in/rosefreeman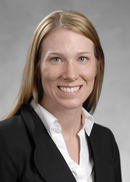 Michelle R Weaver
Michelle has been with Northwestern Mutual since 2010. She currently serves my clients with scheduling appointments and handles insurance application and service questions.  Contact Michelle at 309-306-7525.
How can Michelle help you?
Schedule an appointment
Apply for insurance or make changes to your policies
Answer questions about paperwork
Customer service inquiries
Michelle has a B.A. in Liberal Arts